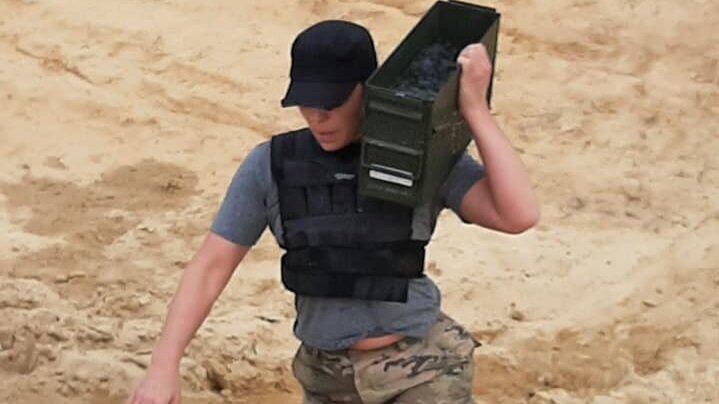 #002: Heather Parillo on Mental Toughness, SEALFIT, The Unbeatable Mind, Dissociating From Pain, Tapping Into Your Intuition, and Communication Without Responsibility
Jan 5th, 2021 by Eric Schleien
Heather Parillo is the Founder/CEO of IFLY Integrative Leadership. Bringing more than 20 years of experience in the Service, Fitness and Hospitality industries, she is a multifaceted visionary senior executive, integrator, coach, trainer, facilitator, relationship expert and turnaround artist with a solid track record of leading individuals, teams and companies to their stated goals.
She is seasoned at leading transformation through a range of personal and business experiences as well as facilitating at the Middle East Leadership Academy (MELA) and Central Eurasia Leadership Academy (CELA), and Society Of International Fellows Leadership Academy (SIBFLA). Heather is known to lead by example by not only implementing the practices she coaches in her personal life but also in her professional life.
She is a firm believer that a master leads the way for others by living a life of consistent practices, aligned with one's core values and commitments, not by merely sharing theory and principles of how to achieve desired results. One must personally break through to the realms of self actualization and self transcendence to guide others on their own personal and professional journey to fulfillment.
Ms. Parillo held previous positions as Chief Experience Officer of The Live Well Brand, a vacation rental, concierge service and lifestyle brand with headquarters in Florida. Prior to her move to Florida, she was the Chief People Officer for a restaurant group in Texas for nearly a decade. The core of her work is centered around identifying and championing brand values and culture, leadership development, stakeholder relations, streamlining operations, reducing costs and maximizing profits by communicating a consistent vision, producing a high performance culture and developing strong teams and individuals based on trust, communication and meaningful relationships.
Show Notes
01:39 - The Unbeatable Mind Program
02:49 - SEALFIT
10:33 - Morning Rituals
12:36 - Five Mountain Training
15:19 - Dissociating From Pain
18:19 - Dealing With Injuries
19:58 - Navy SEAL Training
21:57 - Accessing Flow
24:07 - Family Life
26:35 - The SEAL Community
27:49 - Mental Toughness
28:11 - The Box Breathing Technique
29:09 - Visualization Practices
30:10 - Tapping Into Your Intuition
32:28 - The Three P's
32:48 - An Empowering Context for Boundary Setting
34:35 - Mentally Unhealthy Boundary Setting
39:42 - Communication Without Responsibility
40:46 - The Misuse of Texting & Email
43:13 - Managing The Psychological Expectations Of Others
47:26 - The Disempowering Cultural Conversation Around Comfort
48:28 - Transcending Temporary Dopamine Hits
49:33 - Safe Spaces
57:54 - Psychologically Sustainable Structures
58:57 - The Bullshit of "I'm glad it works for you."
1:01:29 - Veganism
1:03:35 - Fake Olive Oil
1:06:30 - The Connection We Have With Our Pets
1:10:36 - Integrated Training Facilities
1:11:51 - Incorporating Adventure Into Your Work
1:12:29 - Why Most Life Coaches Are Garbage
Share
|
Download(

Loading

)